Nutritionist Hired To Provide Dairy Producer Support
PEG's Addition Of An On-Staff Nutritionist Provides Dairy Producers With Expertise And Experience
Prairie Estates Genetics (PEG) continues to grow and support dairy producers. The company determined it was important to provide the support of a nutrition expert as part of PEG's roster of forage management personnel. The company hired Dr. Andrew (Andy) G. Bohnhoff, Doctor of Veterinary Medicine (DVM). Dr. Bohnhoff will work with the dairy producers' nutritionists and advance the expertise of the PEG forage management team.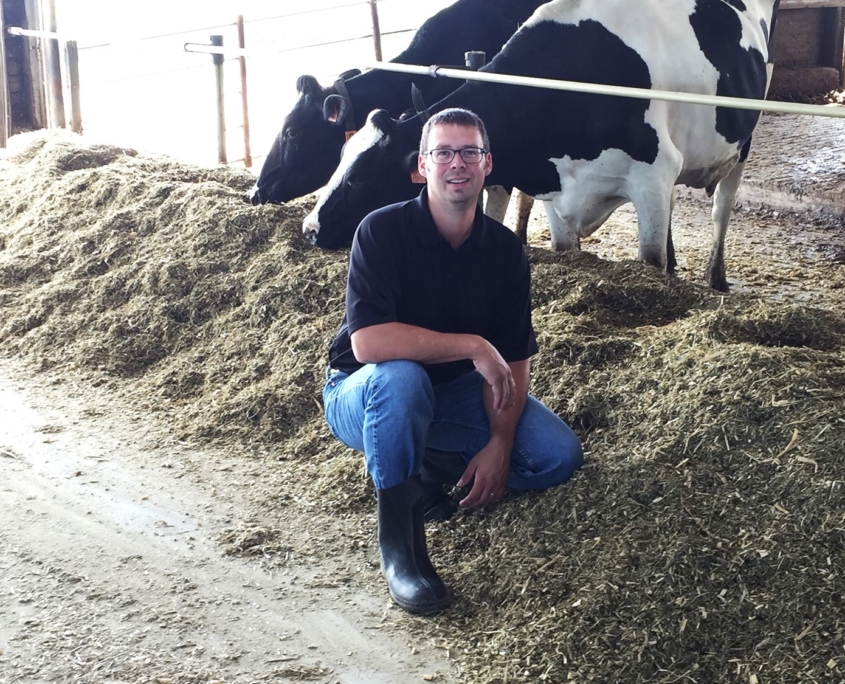 Prairie Estates Genetics on-staff nutritionist, Dr. Andy Bohnhoff
Hiring Dr. Bohnhoff was a natural choice for PEG because he started his career as an assistant forage manager for PEG while in Veterinary school at the University of Wisconsin-Madison. Nicole Rogers, Marketing & Administration director for PEG, says, "Andy is uniquely qualified to aid the knowledge exchange between our forage managers and the nutrition experts already on staff at the dairies we serve. He will be a valuable resource to on-farm nutritionists."
"If I can help the dairy farm make consistent, high-quality forage, the nutritionist's job will be easier," Bohnhoff says. "It's also good to get a different perspective when troubleshooting animal health and production problems when they come up.  Finally, I can help nutritionists with data analysis so we can identify issues faster and before they affect health and production."
PEG makes it clear that using their products is easy and does not require advanced knowledge or practices. However, having an experienced nutritionist on staff provides an easily accessible resource for questions, support, training, and research and development projects.
Ron Rogers, PEG's Founder & President, says, "Andy's role at PEG will establish a strong integration of nutrition in PEG's overall forage management strategy. We are always looking for better ways to support our dairy producers and their valued nutrition teams."
As a nutritionist, Dr. Bohnhoff has many activities and projects he balances each week. He will conduct "ride-alongs" with the forage managers to help build long-term relationships with dairy clients. While on the road, he will meet with producers and the dairy clients' nutritionists. He will record analysis of nutrition data and conduct forage manager training.
"Forage makes up over 50% of most milking cow rations, and forage quality is the key to excellent cow health and high production," Bohnhoff says. "I'm excited to help a broader range of dairy clients excel in harvesting quality forage every year."